Jamison Art Conservation is a professional art conservation studio specializing in works on paper. The studio provides clients with museum quality conservation services for prints, drawings, watercolors, manuscripts, archival materials and select bound materials.
Jamye Jamison (she/her) is a peer reviewed Fellow in the American Institute for Conservation (AIC). All treatments are done in accordance with the Code of Ethics and Guidelines for Practice as set forth by the AIC.
The studio is located in the 78th Street Studios building in the Detroit Shoreway neighborhood in Cleveland, Ohio. Consultations are by appointment only. Please call or email for more information.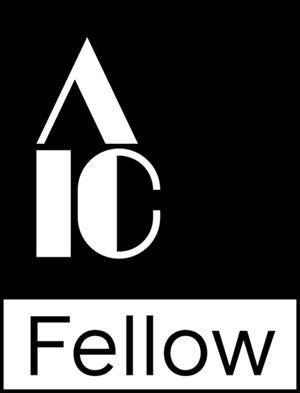 Jamison Art Conservation would like to recognize the rich history of Native People in this country who were often forcibly removed from their traditional lands. We respectfully acknowledge that what is now known as Cleveland, Ohio resides on the ancestral homelands of the Erie, Miami, Ottawa, Potawatomi, Shawnee, Wyandot and The Haudenosaunee Confederacy among other Great Lakes tribes. We pay our respects to their elders past, present and future and encourage all to learn more about the Native People in their own communities who have continued to steward these lands throughout generations. If you would like to show your support for Indigenous communities, please consider giving to the First Nations Development Institute whose grants and programs serve to strengthen Native communities.